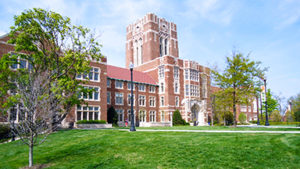 Safety Advisors for Educational Campuses, LLC's mission is to provide multidisciplinary expert services to educational communities to foster safe learning environments.
Led by S. Daniel Carter, who has been at the forefront of advancing campus safety and victims' rights for over 25 years, and a multidisciplinary team of experts Safety Advisors for Educational Campuses, LLC (SAFE Campuses, LLC) provides K-12 as well as higher education, both in the United States, and abroad high quality subject matter expertise on a broad range of campus security issues including sexual violence, trauma-informed response to sexual assault and dating violence, alcohol and other drugs, and emergency management.
SAFE Campuses, LLC was founded in 2017, and also provides virtual and in-person training on campus safety issues for higher education professionals, including Title IX as it relates to campus sexual violence, the Jeanne Clery Act, and campus climate surveys.