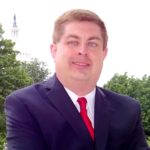 S. Daniel Carter
S. Daniel Carter has been at the forefront of advancing campus safety and victims' rights nationally for over 25 years. In 2008, he was recognized on the floor of the U.S. House of Representatives as "the leading person in this Nation in advocating more action and tougher action against crimes that are committed on campus." Carter led the the first multi-disciplinary Jeanne Clery Act training program from 2005-2012, and personally trained more than 2,000 college and university officials.

Katherine Redmond
Kathy Redmond started the National Coalition Against Violent Athletes when her historic Title IX case against the University of Nebraska was settled in 1997. After learning how to navigate the system that protects athletes and vilifies victims, she made ending athlete violence her life mission. She also tours the country developing and empowering college and professional athletes to understand and challenge the rape culture in athletics and society and to help them forge healthy relationships.
Meghan Wright
Meghan Wright is a Trainer and founding member for Safety Advisors for Educational Campuses (SAFE Campuses, LLC), and she currently serves on the Survivors Council within the Kentucky Office of the Attorney General. She has conducted trainings and been a guest speaker for groups at colleges and universities, the Department of Criminal Justice Training, the Kentucky House of Representatives, the Kentucky Association of Sexual Assault Programs, the Governor's Task Force for Campus Safety, as well as local and national agencies and councils.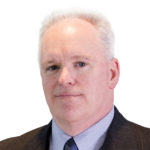 Dan Reilly
Dan Reilly serves as the Prevention and Research Coordinator for Missouri's 21-campus, state-wide Partners in Prevention higher education substance abuse consortium and as a Data Analyst for the Division of Student Affairs at the University of Missouri. He has served as a Prevention Specialist at The University of Arizona, Director of Substance Abuse Prevention at The University of Rhode Island and Director of the Safety, Environment & Education Center at The University of Tennessee. Dan has served on several campus teams that obtained significant reductions in high-risk drinking (48% to 38%, Arizona, 67% to 52% Rhode Island, 48% to 28% Tennessee and 45% to 38% Missouri).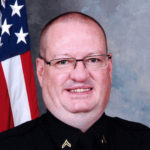 Jay Johnson
Jay Johnson has 24 years in law enforcement with wide experience in private security, municipal and campus law enforcement, police instructor, and adjunct instructor at a private college. Jay is a graduate of the Tennessee Law Enforcement Training Academy, The National Forensics Academy. He earned his Master of Science Degree from the University of Tennessee Chattanooga in Criminal Justice Administration.
Steve Bowser
Steve Bowser began his law enforcement career with the Atlanta Police Department in 1974. In 1982 he was appointed as Dir. of Public Safety for the Atlanta University Center Inc. with responsibility for the administration of police, security, and safety services for the six Historically Black Colleges and Universities which comprise the Atlanta University Center. He is a past president of the Georgia Association of Campus Law Enforcement Administrators, is active in Georgia Association of Chiefs of Police, and is a past National Board Member of the National Organization of Black Law Enforcement Executives. In 1989 he began his current position as Director of Public Safety for Spelman College.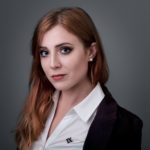 Taylor Parker
Taylor Parker has specialized expertise in incorporating intersectionality into Civil Rights Law compliance approaches. In particular, her research focuses on the intersection of disability and sexual violence. She attended and graduated from Stetson University College of Law with her Juris Doctor in May of 2017. Currently, she works as Compliance Officer and Deputy Title IX Coordinator at Ringling College of Art and Design. Her work has been published on the topics of Study Abroad and Human Trafficking, as well as the intersection of Title IX and disability law.